So I'm really irritated with myself... I take so many pictures of Ella, but this first year of her life I have been sooo bad about taking more video of her. I broke out the video camera today, and the last video I look of her was on July 13th, 4 months ago!!! It was pretty amazing watching how much she had changed in just 4 short months though. The video showed her rolling over for the first time, with Daniel and I cheering in excitement. Now Ella is standing and wanting soooo badly to walk. She's just a little afraid about taking that first uneasy step.
For her first Halloween I made her costume. It was important to me to make it. I wanted it to be something special I would keep and show her one day. Here are some pictures...
Although she has pale skin and red hair, she is the furthest thing from looking like an Indian. She was still the Prettiest little Indian I have ever seen.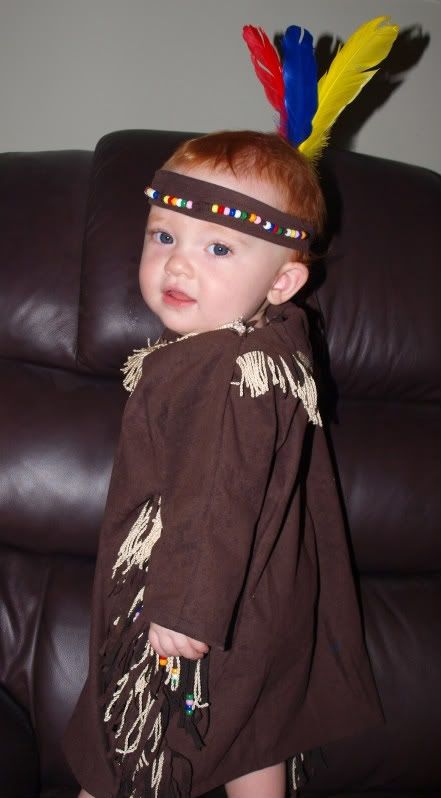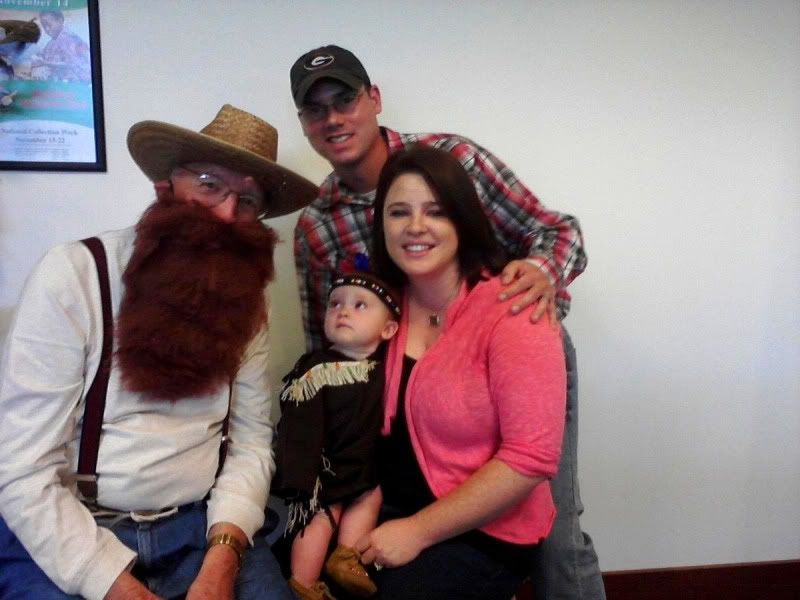 Ella with her Greatgranddy "Pops"